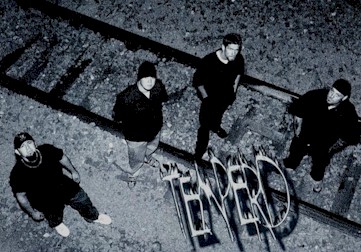 Welcome
::Updated 05/30/03:: Go check out Temperd's new Mp3's on Mp3.com....help get them to the top...the song BREAK is making waves baby!!! Congrats to Temperd who is the best Krabland band as decided by you! Thank you for all your votes!

TEMPERD WON THE LOCAL ROCK RUMBLE LIVE! They got to rock the Krabfest! Greg appeared in the Bakersfield Californian in a Krabfest write-up! Stay tuned for the new Temperd CD. It is currently being mastered and should be availible soon.

Temperd is a hard edge band from Bakersfield, Ca. Temperd wants to that thank everyone one who has stopped by. Please sign our forum or guestbook so we know who you are! Get ready to jump!

Please check out the Temperd Bio !

Join the Temperd Street Team to get the latest info !


Click to subscribe to temperd

Contact